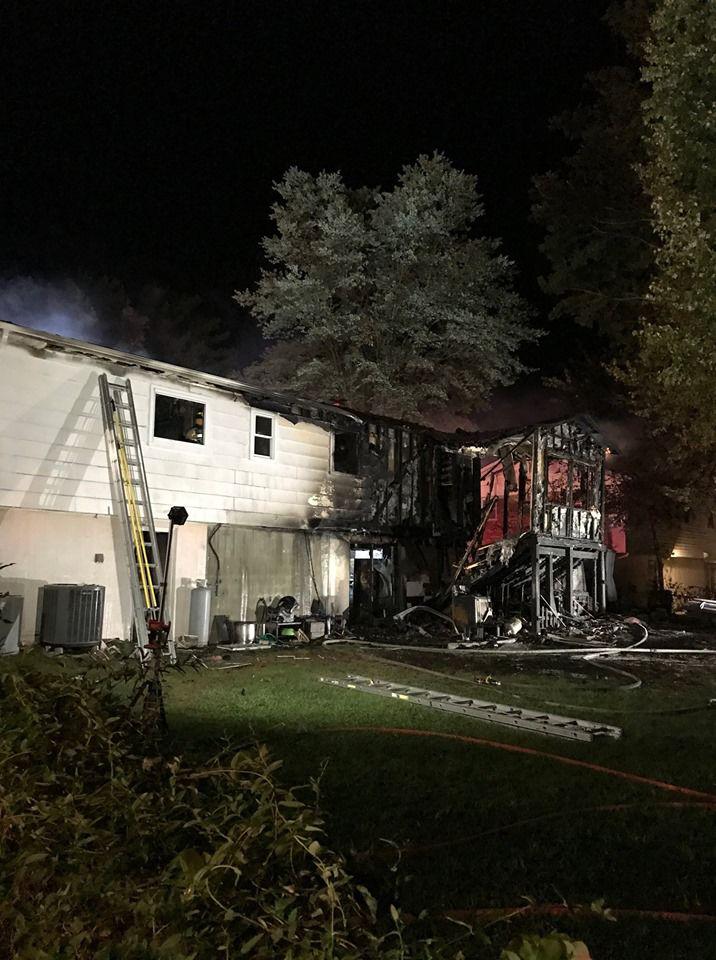 A large fire has displaced nine residents of a Dale City home early Saturday morning.
Two of the residents were returning to the home in the 13000 block of Kelmont Court around 12:26 a.m. Saturday when they smelled smoke and discovered a fire in the rear of the house, according to the Prince William County Department of Fire and Rescue.
Firefighters arrived and found fire showing from the side and rear of the home. 
The home sustained extensive damage, but no injuries were reported. The Building Official determined the structure was unsafe to occupy.
Six adults and three children were displaced by the fire and were assisted by the American Red Cross.
The Fire Marshal's Office determined the cause of the fire to be accidental.