Helen Sorto barely knew a thing about the East End Mobile Home Park in Manassas when she vowed to stop the city's plans to close the property.
Sorto had lived across state Route 28 from the park for years, but she didn't know many of the 58 families who lived there. But when she heard about a plan by Manassas officials in the summer of 2016 to buy East End and evict its residents, she felt compelled to get involved.
She soon found herself at a gathering of city council candidates, including longtime Mayor Hal Parrish, at the Georgetown South neighborhood Sorto peppered the officials with questions about the property, only to hear from Parrish and others that the city didn't have much choice in the matter.
The park's owner had resisted pressure from the city for nearly a decade to fix the property's failing sewer system, which regularly spewed its contents all over the park, and city leaders felt obligated to address what they saw as a public health hazard.
But that explanation wasn't good enough for Sorto. She wanted to know why all of the park's residents, many of whom are Latino and don't make much money, were being forced to leave their homes with little in the way of compensation. Once the candidate forum had ended, she stepped outside to confront Parrish.
"He told me, 'I'm sorry, but there's really nothing much you can do,'" Sorto said. "But I promised him, 'These residents are going to stay in this park.' And he shook his head and walked away."
At the time, Sorto was a hotel chef, with little in the way of civic experience or political connections to make such a prediction come true.
But roughly a year and a half later, the park has a new owner working to repair the sewer system and keep the property open, letting East End's residents stay in their homes.
Although dozens of people around Manassas (and the rest of Northern Virginia) chipped in to make this once-unthinkable resolution to East End's troubles a reality, more than a dozen people involved in the effort to save the park say Sorto stands as the unlikely hero.
"We had no money, we had nothing, so how were we going to fight this?" said Melissa Watson, a 15-year East End resident.
"I don't think we could've gotten it done without Helen. She was instrumental in bringing things together...and she gave up so much."
A Generous Heart
Sorto first came to Manassas 15 years ago, looking for a new start.
She had been living in Brentwood, Maryland, a suburb just outside Washington, until her then-husband became violent. Once, she says, he beat her into a coma, when she was pregnant with one of their three children.
Sorto said she tolerated the abuse until she was stabbed during one altercation, and she decided to move her family. She didn't feel safe moving back to Alexandria — she had grown up in the city and feared her husband might look for her there — so she took a friend's advice and found a home in Manassas.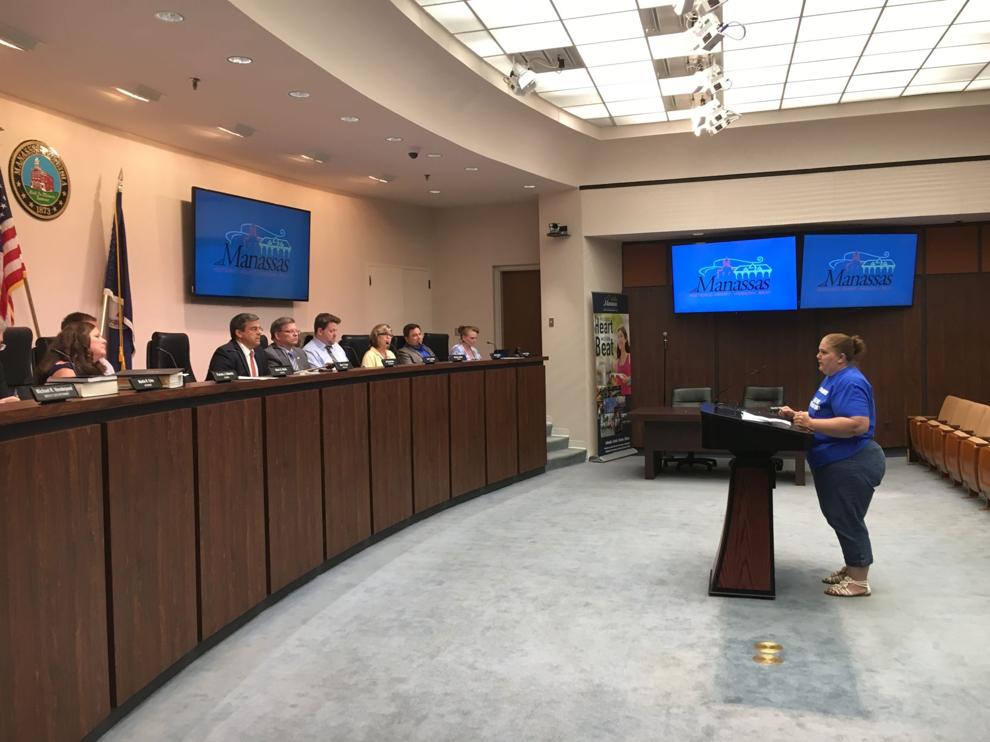 Sorto took a job as a school cafeteria worker, and watched over her two teenage daughters as they made their way through Osbourn High School. They started spending time around the Rev. Ramon Dominguez' Don Bosco Center in Georgetown South, and Sorto formed a bond with the priest.
She remembers vividly how he worked to steer her daughters clear of local gangs, and she got her first taste of community involvement by working with Dominguez' program.
"She always had a generous heart in wanting to help people," Dominguez said. "But it was all very smaller scale. Nothing particularly involving larger organizations, and certainly nothing involving politics."
An Extreme Case
Unbeknownst to Sorto or Dominguez, the situation at East End was already starting to deteriorate. City documents show that Manassas officials began to reach out to representatives for the park's then-owner, Helen Loretta Clarke, as early as July 2009 to urge them to fix the sewer system. But Clarke's attorneys claimed they didn't have the money for those repairs, and because she controlled the sewer infrastructure, the city couldn't force the issue.
"Fixing the pipes sounds easy, but it was really very hard," said Councilmember Ian Lovejoy, a Republican. "It was an extreme case, and it required an extreme solution."
The council voted in April 2016 to buy the park in a bid to end the dispute, and the city started informing residents over the next few months that they would need to leave by the following February.
"We were so sad, because we'd spent all this money to fix our place, and then we had to leave," said Selfo Sosa, who's lived in East End since 2012. "We were just lost."
By August, the dispute attracted scattered media coverage, and Sorto said one of her co-workers brought it to her attention.
"When I heard about this park, my life just jumped," Sorto said. "My adrenaline was running like I had somewhere to go and something to do."
She quickly called Dominguez for help, and reached out on the Facebook group "Western Prince William Chatter" to see how she could get involved. Watson replied, and helped connect Sorto with Sosa and others pushing back against the city's plan.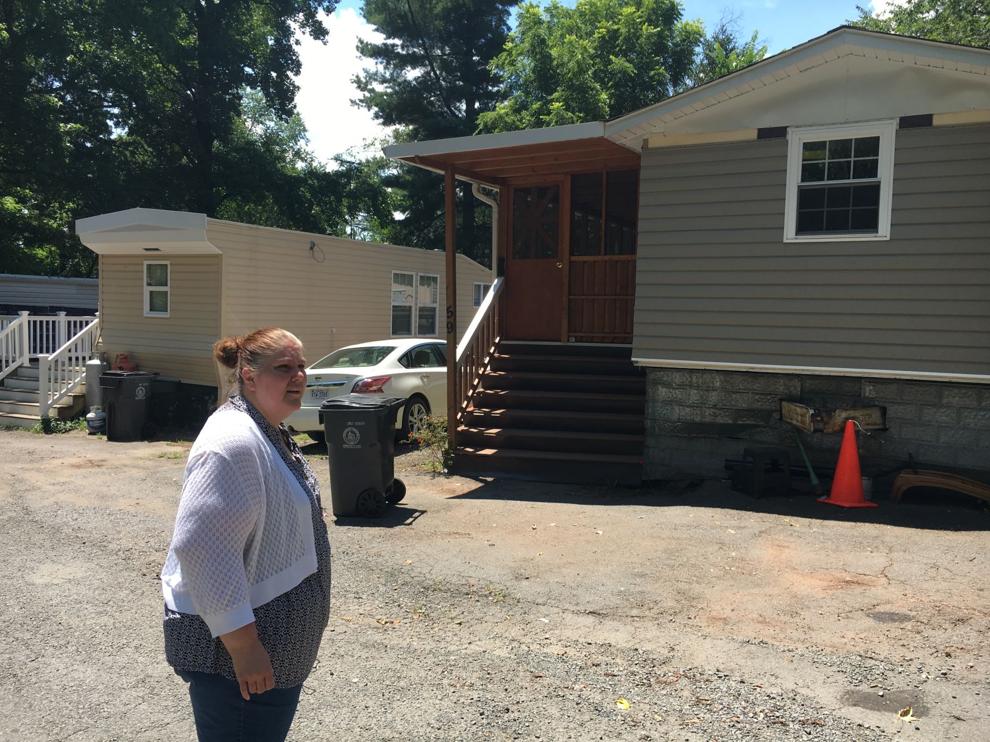 Sorto discovered they had already made some headway on that front by attracting the attention of Del. Lee Carter, D-50th District, and his wife, Stephanie Tipple Carter, as they ramped up his campaign for the House of Delegates.
"My first thought was, 'These folks need a lawyer,'" Lee Carter said. "My second thought was, 'Oh, God, how many lawyers do I know?'"
The Carters got in touch with another Democrat, Jackie Smith. At the time, she still worked at a law firm with her husband, Jonathan Francis, although she would eventually be elected as Prince William County's clerk of circuit court. Francis had some experience with tenant-landlord disputes and agreed to take on the case on a pro bono basis.
Francis started recruiting residents to file "tenant's assertion" actions against the park's owner, arguing that Clarke's representatives had let the property deteriorate so thoroughly that it had become unlivable. But getting the effort off the ground meant convincing each family to file its own court case, and Sorto started to pitch in by using her fluency in Spanish to lead meetings and communicate with people in the park.
"She was serving as my voice to speak to the Spanish residents," Francis said. "It would have been impossible to do this without other people, like Helen."
Tipple Carter remembers knocking on doors with Sorto amid trick-or-treaters on Halloween to collect all the necessary paperwork. By the time they were done, 49 families filed assertions against the park's owner, earning the right to pay rent into a court-controlled escrow account while the dispute played out.
"I've been through bad landlord situations before, so I knew how the assertion worked," Sorto said. "My life experiences made this possible."
Catholics For Housing Steps In
That pressured Clarke's attorneys into delaying the eviction date, and the park started to attract interest from potential buyers.
For instance, Charlie Einsmann, vice president of the Dumfries-based nonprofit Catholics for Housing, said he saw news articles about the ongoing dispute in late 2016 and became convinced that his group might be able to help. Einsmann connected with Sorto and her fellow advocates, whom she dubs her "team."
Although Einsmann thought it would prove difficult, he pitched a plan to take over the property, repair the sewer system and manage it for the foreseeable future.
"Helen became our biggest proponent," Einsmann said.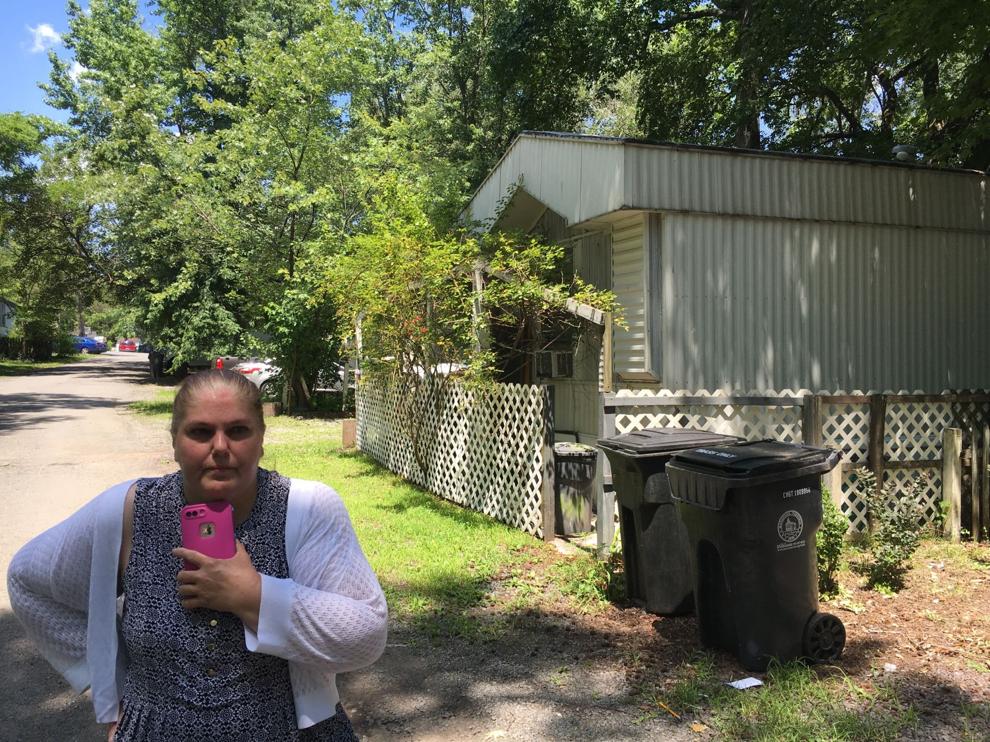 The challenge, though, would be convincing Clarke's attorneys to sell the park, and the city to back away from its plan to buy it. As Einsmann embarked on the first task, Sorto started lobbying city councilmembers and organizing demonstrations at city meetings by East End residents.
With Watson's and Sosa's help, she encouraged people to don matching blue T-shirts and speak at council meetings about the threat to their homes.
"Here were these nice, church-going, hard-working people looking at us like, 'What are you doing?'" said Councilmember Marc Aveni, a Republican. "It affected me deeply. It felt like we were the bad guy, since it was because of our vote this was happening."
Einsmann said that, by the spring of 2017, he had hammered out the basics of a deal with the park's owner. His group would buy the property for about $1.6 million, and he was convinced that his fellow board members had the construction expertise to repair the sewer system.
However, Einsmann still needed to convince city officials that his plan was viable and that required time, allowing another bidder to jump into the mix and complicate the process. James Turner, the owner of other Northern Virginia mobile home parks, offered East End's owner a deal, but without some of the guarantees to residents that Einsmann had made.
Sorto responded by rallying the residents to back Catholics for Housing, viewing the group as a better option for providing more affordable rents and keeping the park open long-term.
"I walked the park and reassured these residents that we were going to do something," Sorto said. "I could not let anything get in my way."
Francis and the residents ultimately agreed to direct the rent money they had been paying into the escrow account to Einsmann's group, ensuring it would have the financial wherewithal to complete the deal. With that decision, Einsmann said, "the tenants basically chose us to own the park."
Although it required "thousands of hours on the phone" and proved to be "the most challenging deal of my life," Einsmann eventually satisfied the city's demands. In October, the Manassas council voted to cancel the purchase agreement, clearing the way for Catholics for Housing to complete a deal with Clarke's representatives on Jan. 11.
"I cried that night," Sorto said. "I still can't believe it happened...I had my doubts every day."
An 'Ideal' Future?
Einsmann's group now has four months to fix the sewer system, under the terms of the deal, and he is optimistic that it should be able to meet that deadline, especially if the winter remains mild. He even has a "five-year plan" for the property, including creating a community center and the organizing the residents into a "co-op" so they can buy the property themselves.
"It hasn't been peachy the entire time... but I'd absolutely do it all again," Einsmann said. "These are the people we're out here to help. These are their homes. That's what it's all about."
Residents such as Watson are grateful to be staying put, and she expects that the whole situation will be "ideal" by the time Catholics for Housing finishes its work.
But as much as Sorto was able to engineer a positive change for the park, the experience has changed her for the better as well.
"I saw this transformation in her," Tipple Carter said. "She's learned a lot about how to deal with people and build a movement...It was good for her as much as it was for the residents."
Sorto plans to continue helping at East End here and there, but with this battle seemingly won, she's thinking about what else she can do. She has started working with a group advocating for mobile home parks around Richmond, and, though she acknowledges she's an unlikely teacher, she has plenty of advice to give.
"I always told the residents, 'I'm not before you, I'm not behind you, I'm walking with you,'" Sorto said. "You have to let them be heard. If these residents only heard me speak, and I didn't hear them, I would've been nowhere."