Will Gong, a Los Angeles-based writer who grew up in Woodbridge, has created a six-episode series that offers a humorous spin on the zombie apocalypse.
"Bunkheads," now available on Amazon Prime, follows four goofballs who try to make the best of their bad situation, according to the production company.
Gong, who just released the series, graduated in 1998 from C.D. Hylton High School and later studied film at Florida's University of Miami before making the move to Los Angeles.
Gong wanted to create a show about the zombie apocalypse, but he also wanted to keep it light-hearted.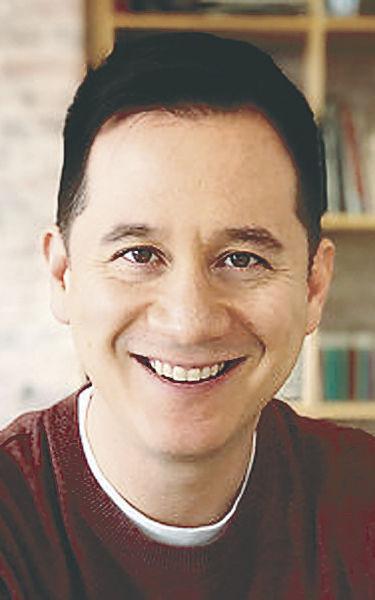 "I have a deep appreciation and love of sitcoms," said Gong. "I love how you get to see characters grow and relationships develop over the course of a show's run."
So when he brainstormed about comedies related to the zombie apocalypse, he realized there were none.
"I began to explore what it would be like for four strangers to be trapped together in an underground bunker," he said, explaining that "instead of showing the dark side of the apocalypse, which had been done ten times over, I wanted to show the way, oftentimes hilariously, that we try to make the best out of terrible situations."

The Bunkheads include an oddball teacher, a floundering actress, a techie workout warrior and an immature wannabe rapper.
"You may think the hordes of undead are the biggest threat during a zombie apocalypse, but annoying roommates can be almost as much trouble," an advertisement for the series reads. 


Gong works as a feature-film marketing producer and editor for Herzog & Co., and for Walt Disney Studios. He said that if he had to hide in a bunker for a year, the one thing he'd bring is music.
"One iPod with 10,000 songs and I can live out the rest of my days content," he said.
During his time in California, Gong has worked on quite a few projects, including "Star Wars," "Straight Outa Compton," CNN's "The Sixties" and "The Concert for Valor."
"Bunkheads" stars Carly Turro of "Homeland" fame; Josh Covitt from "The Mindy Project," Khalif Boyd ("Criminal Minds") and Chris O'Brien ("Rosewood").
Gong's friend Lauren Klixbull, with whom he collaborated earlier, directs the series while another friend, Gabriel Reiter, produces it.
Viewers can stream season one of "Bunkheads" on Amazon Prime video.
For more, visit bunkheads.net.