The Prince William Board of County Supervisors voted 7-0 on Tuesday to award a $10.2 million construction contract to V.F. Pavone Construction Company to build a 21,000 square feet fire and rescue station near Manassas. 
At-large Chair Corey Stewart was absent from the meeting. The new staff at the station will be able to improve response times in the area and staff will be available 24 hours a day, said Assistant Fire Chief Matt Smolsky. 
The station will have 39 staff people and will be located at 7500 Century Park Drive near Balls Ford Road in Manassas, Smolsky said. Construction is slated to begin mid-October and is expected to be completed by March 2021, Smolsky said.  
"It's going to be a tremendous relief in that area," Smolsky told InsideNoVa. 
The new station will also help other stations in the region, including Stonewall Jackson Fire and Rescue Station at 7814 Garner Dr. in Manassas, Smolsky said. 
The total associated costs for the fire and rescue station is $16.6 million, which includes construction, equipment, design fees, land acquisition and more, Smolsky said. 
The construction contract was not immediately available, according to county staff.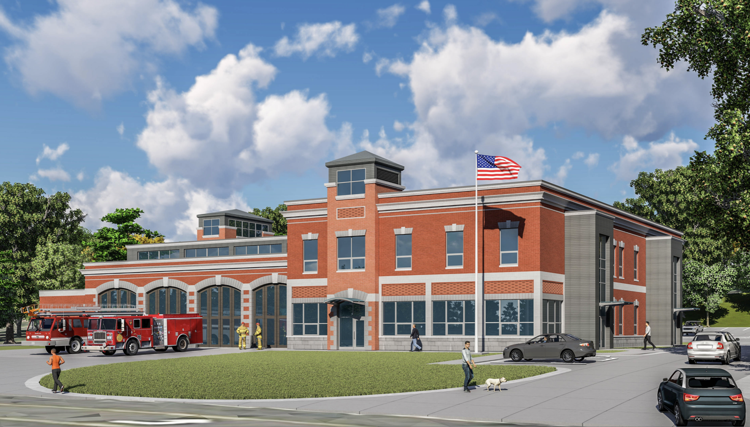 Manassas is also planning to expand its fire and rescue services. City officials will hold a groundbreaking event at 1 p.m. on Oct. 31 at 10306 Dumfries Road for the city's new fire and rescue station No. 21. 
The new $12.1 million station will replace the fire and rescue station No. 21 across from the Prince William County courthouse, said Patty Prince, spokeswoman for Manassas. 
"The new station will provide more coverage and faster response times for the entire City of Manassas so that fire & rescue personnel can get to people who need their help more quickly," Prince said. "The optimum response time on EMS calls is 4 minutes and this will help provide that to our residents."