A nonprofit in Haymarket officially opened its second home on Wednesday (Dec. 12) to provide free six-day retreats to ill or injured military service members, veterans and their families.
Serve Our Willing Warriors held a ribbon cutting for the nonprofit's second home, which was funded by a $300,000 donation from PenFed Foundation. Retired Army Master Sgt. Caleb Green III sang the National Anthem and Pastor Barry White of Park Valley Church gave the invocation.
Serve Our Willing Warriors has offered retreats to more than 200 warriors and more than 600 family members, friends and caregivers since 2015 at its 37-acre property dubbed Warrior Retreat at Bull Run because its view of Bull Run mountain.
Shirley Dominick, co-founder of the nonprofit and a retired Air Force officer, said the second house means "the world for us." PenFed Foundation, a nonprofit associated with PenFed Credit Union, donated $300,000 to Serve Our Willing Warriors to build a second home on its property, doubling its capacity to offer retreats. Now the nonprofit can provide retreats to 500 warriors and their families per year, Dominick said.
"We are going to take care of our warriors and this is what the community has said," Dominick said. "And it's because of PenFed Foundation. We're going to see lives saved, marriages saved; we've seen it already."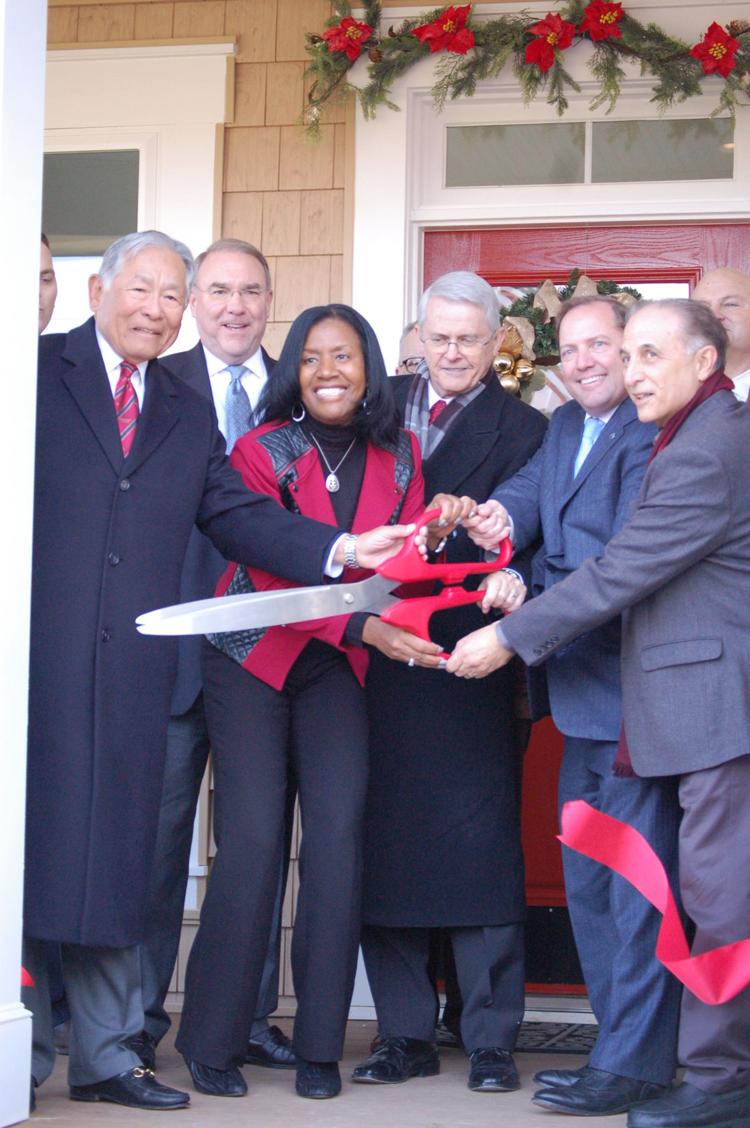 Dominick remembered how the nonprofit started after she and others visited Walter Reed National Military Medical Center. Pastor White of Park Valley Church in Haymarket challenged his congregation to take on community-oriented projects, she said, so she and others visited the medical center with gift bags.
"That visit alone really changed our heart and mind, because we saw what warriors were going through," she said. "By 2011, we had 500 bags. Then we thought 'what do they really need?' If we can get them away from the hospital for six days, it can make a big difference."
Now the nonprofit partners with Walter Reed medical center, Fort Belvoir Community Hospital, Veteran Service Organizations, businesses, companies, churches, youth groups and others. Army Sgt. 1st Class Ben Heffron said when he, his wife, Amberlynn, and their four kids visited the retreat for the first time, the weather was gorgeous in the spring and they spent a lot of time outside, relaxing. They roasted marshmallows in a fire pit.
"I was worn out," he said. "I was stressed. My wife was stressed. My kids — bless their hearts — felt it because of us."
Heffron has recommended the trip to others.
"Everyone I've told to come here told me 'I didn't know how much I needed it,'" Heffron said.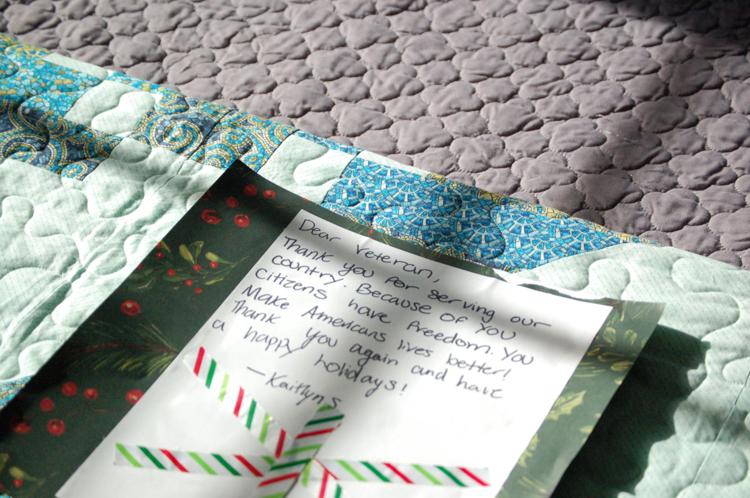 Many companies donate fun activities for guests to enjoy, such as helicopter rides.
The retreat aims to help warriors rest outside of a clinical setting, said James Schenck, PenFed Credit Union CEO.
"When you have a real kitchen, it makes them feel at home," he said. "[The retreat] helps them recharge physically and mentally."
Chefs prepare extravagant meals for the guests one night during the retreat, said Larry Zilliox, culinary services director for Serve Our Willing Warriors. Zilliox, who is a disabled Air Force veteran who's volunteered with the nonprofit for years, said it's rewarding to give back.
"We're fortunate these men and women step up," he said. "The secret is we get more out of it than we give."
The second house at Warrior Retreat at Bull Run is 4,532 sq. ft. with five bedrooms and is handicap accessible with a living and dining room, open kitchen, upstairs loft area and basement. The house was decorated inside and out for the holidays, including two Christmas trees.
Over 60 companies donated services for the project, including delivering dirt, stone and asphalt, said Ron Gardner, project manager with William A. Hazel Inc. and member of Heavy Construction Contractors Association.
The first house at the retreat is 11,000 sq. ft. overlooking rolling fields of grass and trees, a jungle gym, outside sitting areas and flags waving in honor of the branches of the U.S. Armed Forces and Prisoners of War.
State Sen. Richard Black, who is veteran, said the retreat is a wonderful setting.
"We can never do enough to make up for the sacrifices they make, but I hope it helps for them to know that we want to help," he said.