WEDNESDAY UPDATE: Snow starts falling, residents cautioned to avoid travel
---
Northern Virginia is preparing for a snow day on Wednesday as a storm is expected to drop heavy, wet snow across the region. 
Several school divisions have cancelled school for Wednesday.
A winter storm warning is in effect from 2 a.m. to 8 p.m. Wednesday, according to the National Weather Service.
Up to 8 inches of snow is expected to fall Wednesday, with the heavier amounts in western and northern communities.
The Virginia Department of Transportation are encouraging motorists to avoid travel tonight and plan to avoid traveling through the day Wednesday to give plows room to work.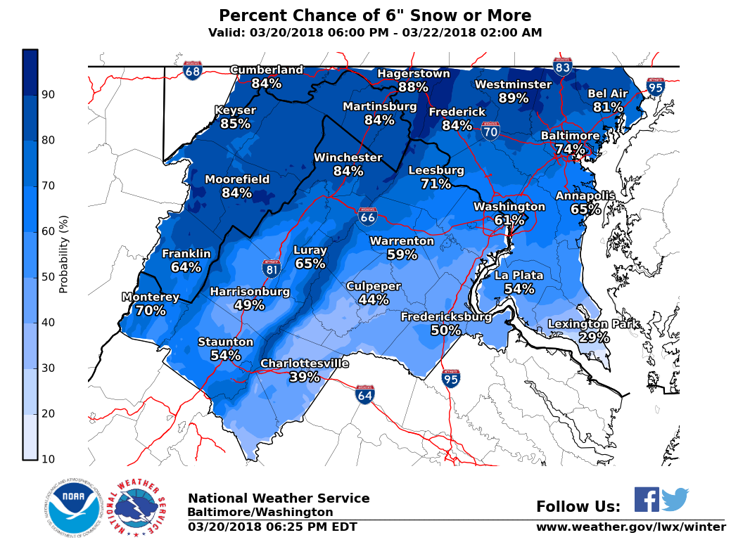 Forecasters warn residents to plan for difficult travel conditions and significant reductions in visibility at times.
Timeline: Periods of rain and sleet are expected before changing to a wintry mix of rain, snow and sleet late Tuesday afternoon.
Snow, heavy at times, will arrive early Wednesday, with winds gusting as high as 22 mph. The storm exits the region late Wednesday.
Thursday will be partly sunny with a high near 46 degrees.
Search your zip code on our weather page for the latest local forecast.