Hoops Fest is a high-energy, fun-filled skills competition featuring the best high school basketball players from across Prince William County.
Events are a three-point shootout, a boy/girl two-ball tournament, and a slam dunk competition with celebrity judges.
This year's charity recipient is the family of Kevin Herrmann, a U.S. Marine Corps pilot who died in a plane crash in December 2018 off the coast of Japan.
Hoops Fest XXIV is sponsored by InsideNoVA.com and Battlefield Ford
Friends to Follow is a unique, real-time window into what's happening right now in Northern Virginia social media. To add your business: cfields@insidenova.com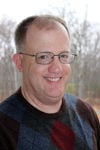 Prince William/Stafford
David Fawcett, Sports editor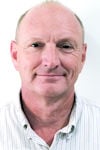 Arlington/Fairfax
David Facinoli, Sports editor