Photos: Green Bay Packers advance to NFC championship game with convincing win over Los Angeles Rams
Wisconsin State Journal photographer Steve Apps captured all the action from Lambeau Field as the Green Bay Packers defeated the Los Angeles Rams 32-18 Saturday in Green Bay to move on to the NFC championship game. 
TownNews.com Content Exchange
Tags
TownNews.com Content Exchange
As featured on
Check out photo galleries from every game of 2020 through the end of the regular season and …
Real-time social media posts from local businesses and organizations across Northern Virginia, powered by Friends2Follow. To add your business to the stream, email cfields@insidenova.com or click on the green button below.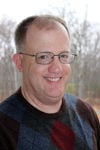 Prince William/Stafford
David Fawcett, Sports editor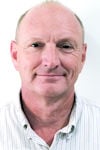 Arlington/Fairfax
David Facinoli, Sports editor