Watch now: Allen cites 'lack of energy' in loss to Illinois
TownNews.com Content Exchange
TownNews.com Content Exchange
As featured on
The Huskers are 0-4 when wearing the black jerseys. Maybe it's time for a proper burial of the alternate uniforms. Or a burning.
One week after its first victory of the season, Parker Gabriel writes, Nebraska imploded instead of building on a foundation.
Nebraska football writer Parker Gabriel offers his extra points from the Husker football team's 41-23 loss Saturday to Illinois at Memorial Stadium.
Real-time social media posts from local businesses and organizations across Northern Virginia, powered by Friends2Follow. To add your business to the stream, email cfields@insidenova.com or click on the green button below.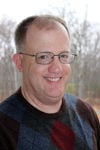 Prince William/Stafford
David Fawcett, Sports editor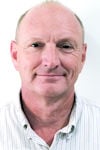 Arlington/Fairfax
David Facinoli, Sports editor