Tom Worstell loved changing sports each season at Stonewall Jackson High School as much as he enjoyed playing them. His effortless and accolade-filled transitions left an impressive legacy.
In football, Worstell earned team MVP honors his senior season after quarterbacking the Raiders to a share of the 1983 Commonwealth District title.
In basketball, he averaged 21.9 points a game during his senior year and racked up another team MVP award while totaling over 1,000 career points.
And in lacrosse, he became an all-American and team MVP playing at the club level because Stonewall did not have a lacrosse team at the time.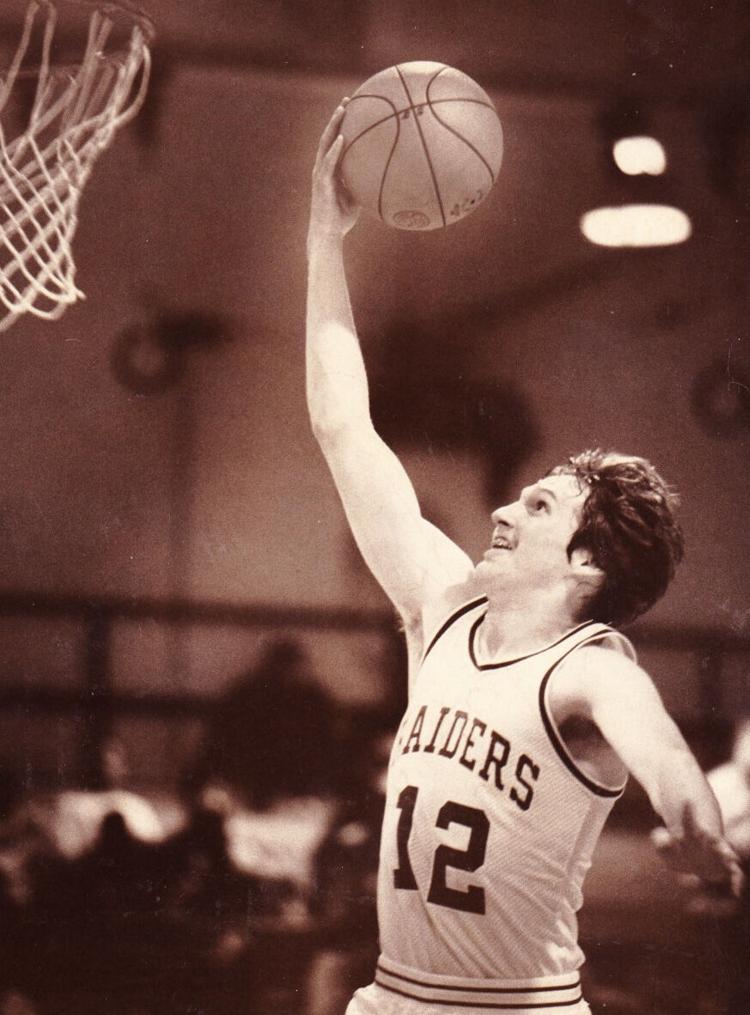 In a testament to his well-rounded talents, Worstell received Division I interest in all three sports as well. Wake Forest offered Worstell a football scholarship. And Loyola University in Baltimore offered him a chance to play basketball and lacrosse.
Ultimately Worstell accepted a full athletic scholarship to play lacrosse at Maryland, a decision that made sense considering his family history. Worstell hailed from a long line of Division I college lacrosse players, starting with his father, Gayle, at Syracuse followed by his older brothers, Paul (North Carolina) and Pete and Tim (Maryland).
But while he went on to a celebrated lacrosse career at Maryland, where he was a three-time all-American midfielder, the Atlantic Coast Conference Player of the Year in 1986 and an ACC 50th Anniversary lacrosse selection, Worstell established himself first as a versatile high school athlete comfortable and capable of taking charge on the field or the court no matter the season. The idea of focusing on one sport or even just two was out of the question.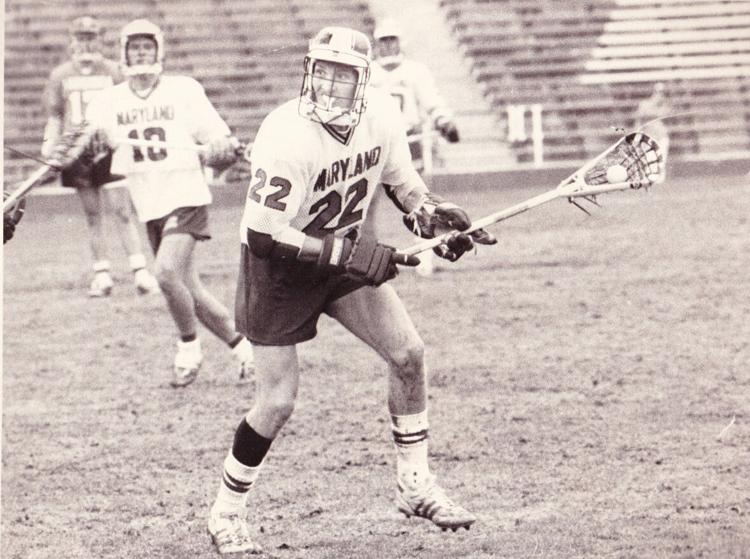 To him, everything worked together for the greater good. Football provided the contact and basketball the finesse he needed to use in lacrosse. And each team he played for benefitted from his talents.
"I never looked to take any time off," Worstell said. "I enjoyed the change of seasons and starting from scratch. It was a refreshing thing to do. It never got old."
Worstell's accomplishments led to his selection into Stonewall's first athletics hall of fame class in the school's 57-year history. But the 1984 graduate doesn't take the recognition lightly, given he's joining a group that includes Olympic gold medalist Kim Graham, softball all-American Courtney Bures and former NFL running back Ryan Williams.
For all his success, Worstell always credits Stonewall, starting with his coaches.
"This honor [to me] is really a direct reflection of those individuals who guided me and supported me during a great time in my life," said Worstell, who now lives in Ashburn and is vice president of sales for the Northeast region of Cogent Communications. "I owe this honor to those individuals, and I can't thank them all enough."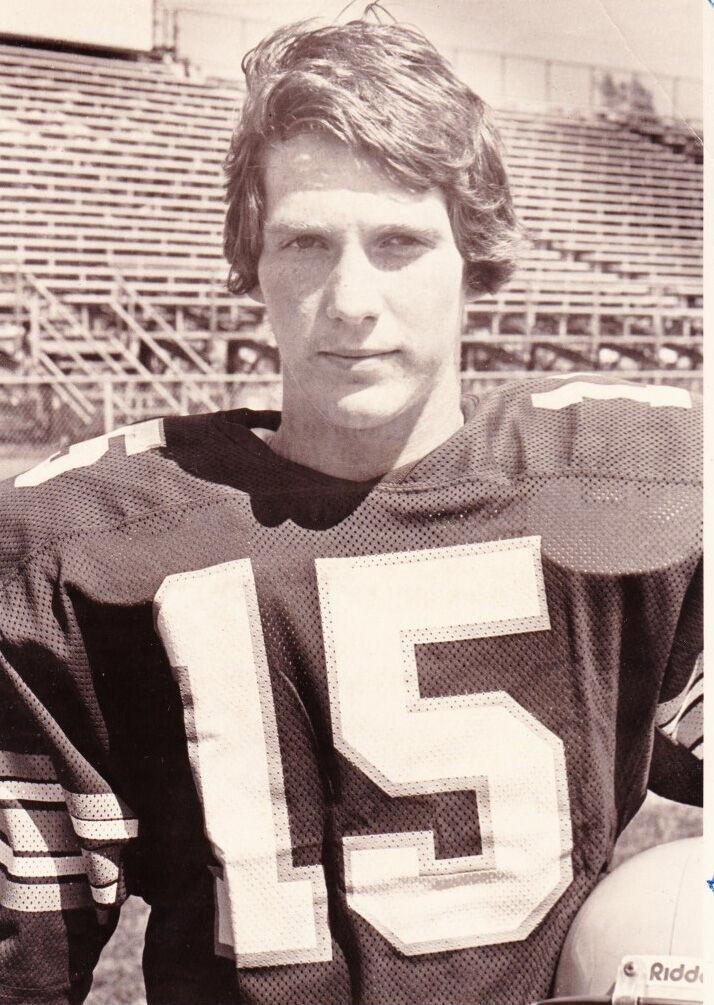 Pat Brizzi, Worstell's basketball coach at Stonewall, said Worstell was the best player he coached in his 18 years at the helm.
"Tom is an amazing person, not just an athlete," Brizzi said. "Probably the best athlete to ever walk those halls."
Brizzi said he never worried about Worstell pushing himself too hard to the point he might seriously injure himself during football, for example, and miss basketball.
"He was just so good as a quarterback that it was fun to watch him," Brizzi said. "Yes, his grit was off the charts. I will say this, that regardless of all the awards and stats he accumulated, Tommy wanted to win. [He was] driven to win. Teammates loved him and he loved them. He loved Stonewall Jackson."
Brizzi uses Worstell as a model for his own son, Angelo. Since he was old enough to play, Angelo, a senior at Highland School and a Villanova basketball signee, has heard stories about Worstell from his father. Brizzi said his son's style mirrors Worstell's and that's "not by accident."
"The whole game is what I tried to pass to him from Tommy," Brizzi said. "Not just skill set, but the desire to win."
Given his leadership skills, it's no surprise Worstell was the Raiders' quarterback and point guard. In football, he was an adept runner and passer who threw for 1,315 yards and 11 touchdowns his senior year and rushed for four more touchdowns.
In basketball, Worstell scored many of his points off drives to the basketball and from the free-throw line. Stonewall went 14-8 his junior season in totaling a then-school record for single-season victories. Worstell was all-district in both sports.
Thanks to his father's efforts, Worstell found a way to stay busy in the spring as well after the family moved to Manassas from Lynchburg. Worstell had played baseball, a traditional spring sport, in the past and was a member of a Manassas Park/Yorkshire Little League Seniors' All-Star team.
But Worstell's father wanted him to consider lacrosse as an eighth-grader.
Unlike his older brothers, who all played at Garden City High School on Long Island (Pete and Tim are members of the Long Island Lacrosse Hall of Fame), Worstell did not have a high school team to play for.
Instead, his father found a lacrosse organization in Fairfax County called the Braddock Road Youth Club. Braddock Road offered Worstell the chance to play lacrosse in the spring against top-flight competition that included neighboring private schools.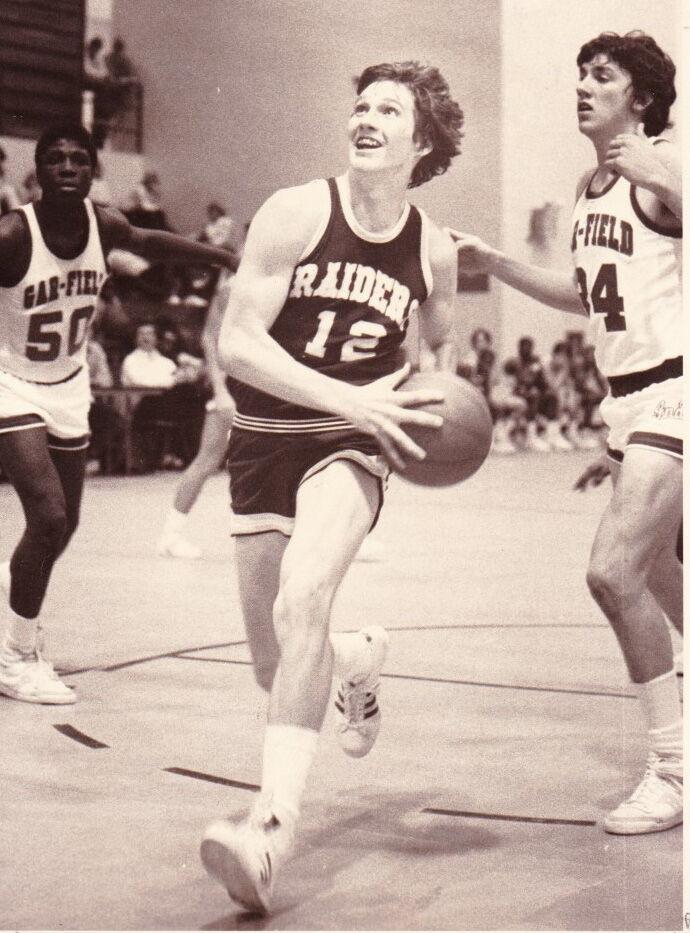 "Without that, I'm not sure what would have happened," said Worstell, who recorded 50 goals and 46 assists his senior season. "But I had some options."
He also had an important decision to make. Would he compete in football, basketball or lacrosse in college or some combination of the three?
Al Groh, then the head football coach at Wake Forest, made a big push to sign Worstell. Worstell visited the North Carolina school, and Groh visited Worstell's Manassas home. Worstell also visited N.C. State for football and met with then-Maryland football coach Bobby Ross in Ross' office.
Then-Loyola head lacrosse coach Dave Cottle offered Worstell the chance to play lacrosse as his primary sport and basketball as a secondary one if he wanted.
In the end, Worstell chose Maryland lacrosse primarily because of his familiarity with the program and its stellar reputation. Worstell constantly attended his older brothers' games in College Park, where Pete was a four-time all-American and is a member of the school's athletic hall of fame, and Tim earned all-American honors his senior season.
"[Maryland] was home to me," Worstell said. "It's where I felt comfortable following in my family's footsteps."
In typical fashion, though, Worstell wanted to keep busy during the offseason, even in college.
In the aftermath of Len Bias' death in June 1986 after a cocaine overdose, Maryland's men's basketball team needed to rebuild from the ground up. To generate interest, first-year head coach Bob Wade held an open tryout that attracted 35 candidates.
One hopeful was the 6-foot-2, 185-pound Worstell. He made an immediate impression. Brizzi recalled a story about then-Maryland assistant Oliver Purnell seeing someone during tryouts pin a shot on the backboard, go coast to coast and dunk it. Purnell dropped his clipboard and ran over to learn the player's name. It was Worstell. With Maryland head lacrosse coach Dick Edell's approval, Worstell accepted a spot on the basketball team.
Worstell played only one basketball season until it became too much to do hoops and lacrosse. But he enjoyed his brief moment doing so, while leaving others to wonder what might have been if he had focused on another sport besides lacrosse.
"In a later conversation with Purnell, I asked him how good he thought Tommy was or could have been," Brizzi said. "He told me that if Tommy had ever concentrated on being a basketball player, he would have been in the league [NBA]."
NOTE: The name of Stonewall Jackson High School was changed to Unity Reed High School this summer. However, according to the school, prior alumni are still considered graduates of Stonewall Jackson.