PHOTO GALLERY: Woodbridge-Osbourn Park girls basketball
Tags
As featured on
PATRIOT 72, STONE BRIDGE 62: Drake Marshall scored a career high 31 points Tuesday as the Pi…
HYLTON 48, OSBOURN 26: Kayla Burton scored a game-high 17 points as the Bulldogs improved to 3-0.
The game had been over for almost 30 minutes, but Woodbridge High School's girls basketball …
Real-time social media posts from local businesses and organizations across Northern Virginia, powered by Friends2Follow. To add your business to the stream, email cfields@insidenova.com or click on the green button below.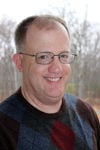 Prince William/Stafford
David Fawcett, Sports editor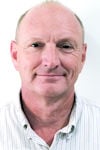 Arlington/Fairfax
David Facinoli, Sports editor