Jarrett Parker appeared in only five games last season for the Los Angeles Angels. In that brief major-league stint, he went hitless in 12 at-bats before returning to the minor leagues at Triple-A Salt Lake. 
He had hoped for better results and a longer stay with the Angels. But Parker still felt good about competing at the major-league level even if it ended earlier than he wanted. 
That's because the Colonial Forge High School graduate missed the entire 2018 season recovering from a broken collarbone he suffered in 2017 when he ran into an outfield wall while playing for the San Francisco Giants. 
"It was great," Parker said. "It was a long road of rehab to get back to where I needed to be. It was a long process."
The 31-year-old outfielder will get another chance to reach the majors when he reports this month to spring training with the New York Mets. Parker signed a minor-league free-agent contract Dec. 5 with the Mets in a deal that included a major-league spring training invitation. He will compete for the fourth outfield spot on the Mets' 25-player roster. 
If he does not make the major-league club out of spring training, he will begin the season with Triple-A Syracuse.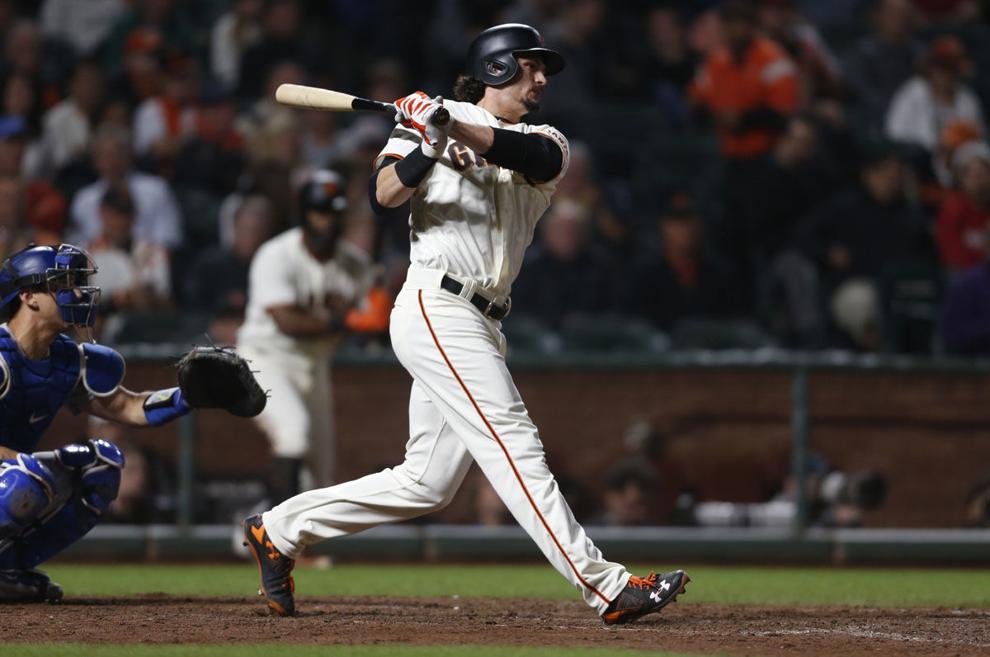 Parker chose the Mets because of the opportunity to earn a spot in the outfield. He also likes the organization's promise. 
He spent some time training in New York after he signed before coming home to Stafford for a bit. Parker was scheduled to work out in January with a hitting specialist in California in preparation for spring training. 
Parker, who graduated from Colonial Forge in 2007, began his professional baseball career in 2010 after the Giants selected him in the second round out of the University of Virginia. 
He rose up the ranks before making his major-league debut on June 13, 2015, when he played right field and went hitless in three at-bats.
After sending Parker back to Triple-A Sacramento, the Giants recalled him in September. He responded by going on a home-run tear, hitting five in nine at-bats. The highlight was Sept. 26, when Parker became the first Giants' rookie to hit three homers in a game. 
In 2017, Parker had a chance to become the Giants' starting left fielder. But on April 15, he broke his collarbone. The Giants released him March 30, 2018. 
Parker signed with the Angels on Dec. 6, 2018. He hit well for Salt Lake, including 24 homers and 75 runs batted in. 
But the Angels only promoted him that one time to fill in when they endured some injuries.
"It's just a business at the end of the day," Parker said. "I can't control that. That's the way it works."